MOBILE BAR LOUNGE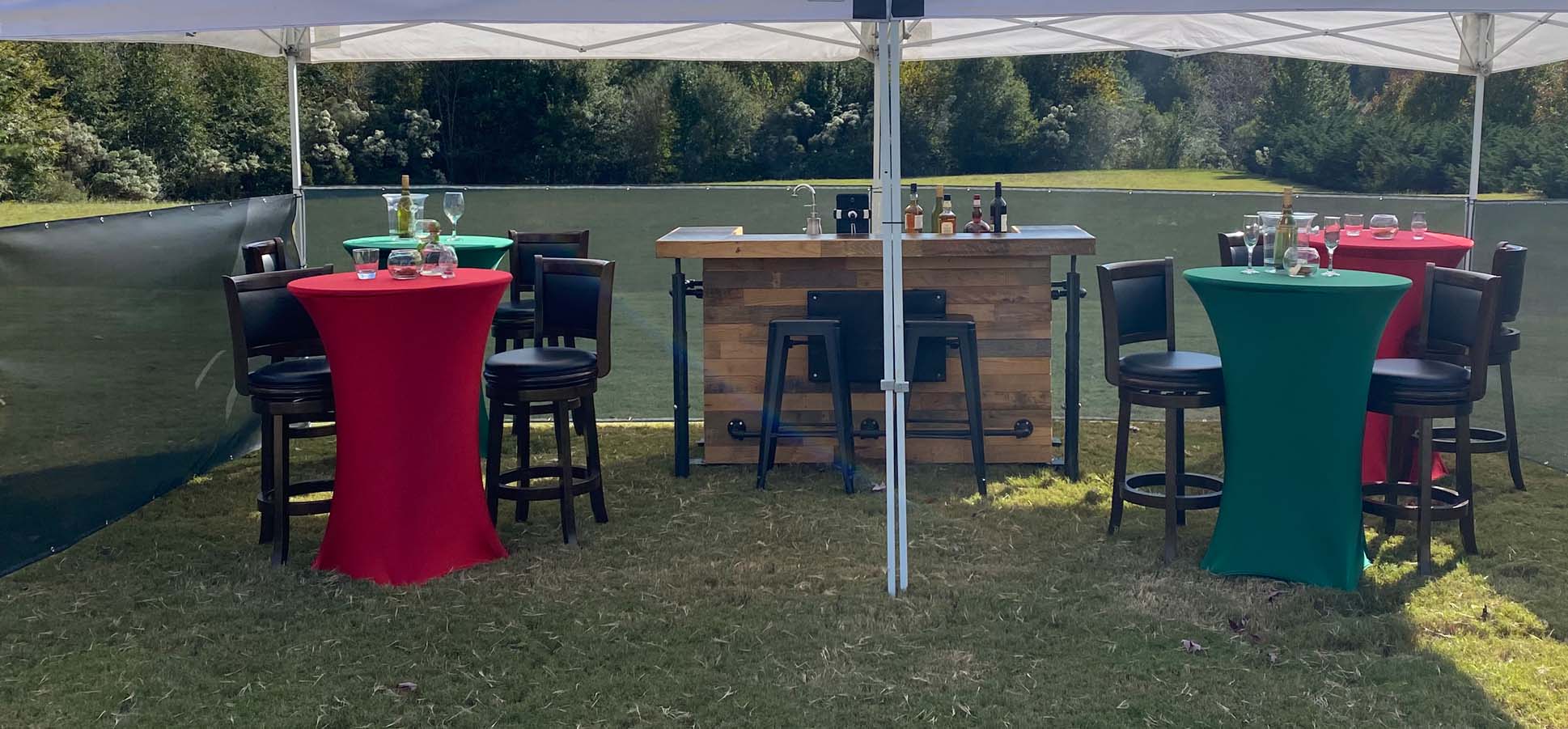 Our Bar Lounge includes custom bars with a hand washing sink, outfitted with an integrated electric pump, 5-Gallon water supply, and a stainless-steel soap dispenser. Functionality and decor include upper and lower perimeter LED ambiance lighting with color selection and fade control. The bars include a convenient gas-pipe foot rest, bartender shelving, and a locking cabinet. The counter top includes durable bar mats, disposable coasters, plus a convenient caddie with napkins and stir sticks. The lounge comes with tents and lighting, and may vary in size based upon the event's scope.
CIGAR LOUNGE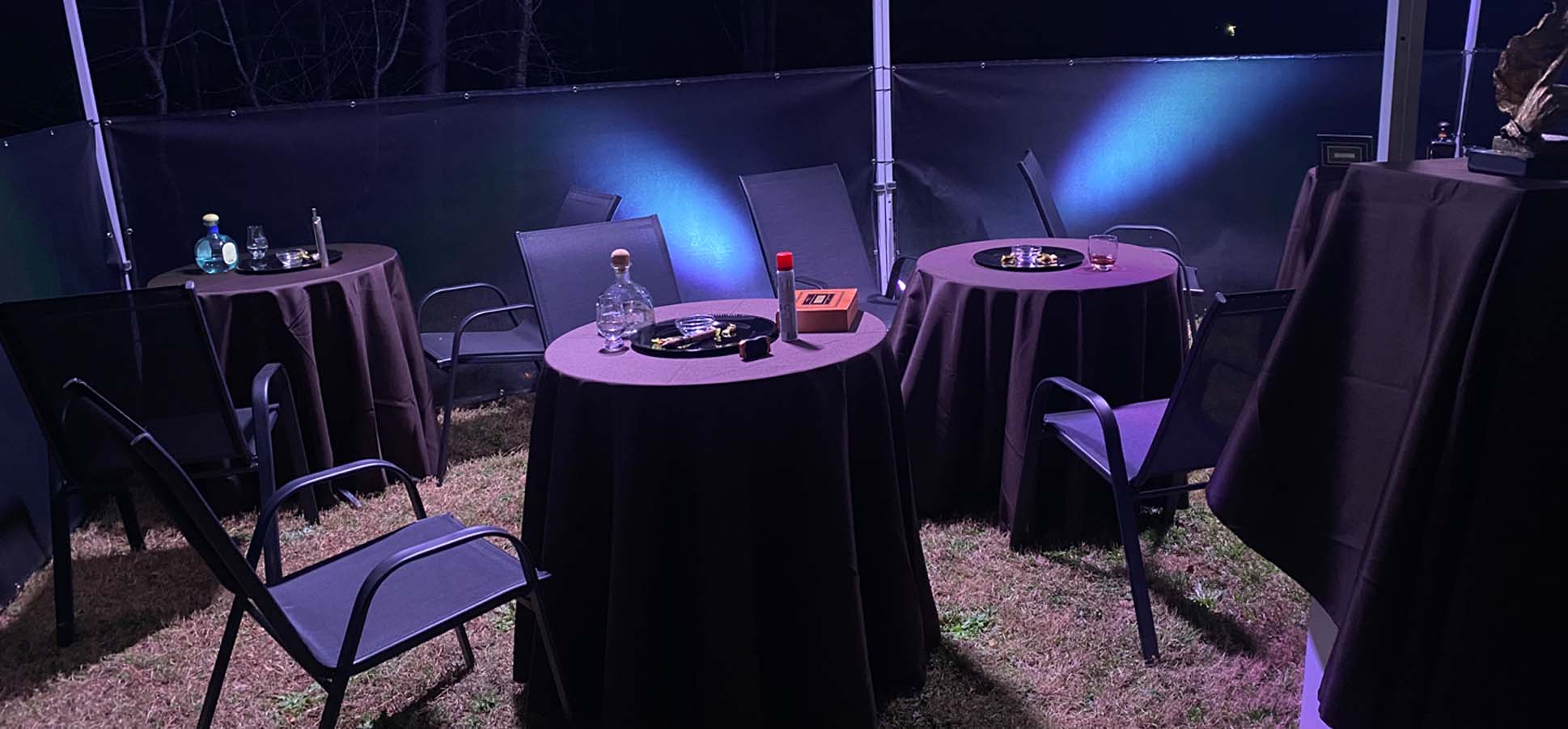 Our cigar lounge also varies in size, from 100 to 800 square feet. To ensure a serene and relaxing atmosphere, the cigar lounge includes muted, earth tone colors, such as black or chocolate linen and lounge chairs. Ashtrays and caramel or toffee candy treats are included as a tasting compliment. Cigars, cutters, and torches are not included.
SEATING OPTIONS
Due to the volume of commercial seating required, chair style and color are subject to availability. We use an appealing combination of colors throughout the venue.